Posada Casa Sol

Address:
Av. 4 entre calles 15 y 16. Mérida. Mérida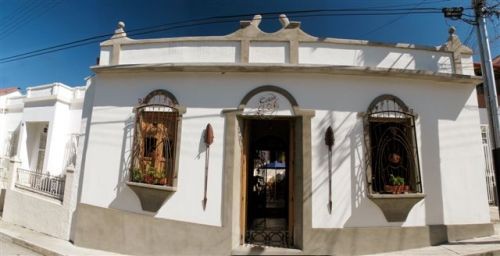 Reservation Phones
(212) 578-39-22 / 0800-HOTELES / 0800-468-35-37
Description
Greetings from Posada Casa Sol in Merida, Venezuela. We would like to share with you a description of our services and rates at Posada Casa Sol. Our inn, located on Sun Street (Calle Sol) as it was known in colonial times, is a beautiful, newly renovated colonial house with patios and water fountains. Its style combines traditional local architecture with contemporary elements and decorative details by present day artists providing a comfortable base full of charm and character for our guests.
Our urban inn conveys the tranquility of a mountain inn in the heart of the city of Mérida, only a few blocks from the Plaza Bolivar, the colonial, university and business district. Our spacious, uniquely decorated, rooms all include private bathrooms, in-room security box, laptop internet connection and remote control color cable television. Selected rooms have balconies overlooking our patios. The dining room, with a view of the garden, offers an engaging atmosphere in which to enjoy breakfast.
All of our guests may use the internet connection available in the hallways. We offer overnight parking and a national and international phone service is available in the lobby. Our personalized attention within the graceful setting of Posada Casa Sol guarantees a welcome stay for even the most discerning guest. English, German, French, Spanish and Italian are all spoken at the inn.
Services
Tv
Cable Tv
Restaurant
Safety box
Hot water
Haga click para ver las imagenes
Packages

Hotels

Air Tickets
Search for Tourism Packages
Ingrese el nombre del hotel o la ciudad:
Partners Hotels recommended