Posada La Terraza

Address:
Isla del Gran Roque. Detrás de la Iglesia, a 50 mts del mar. Los Roques. Depend. Federales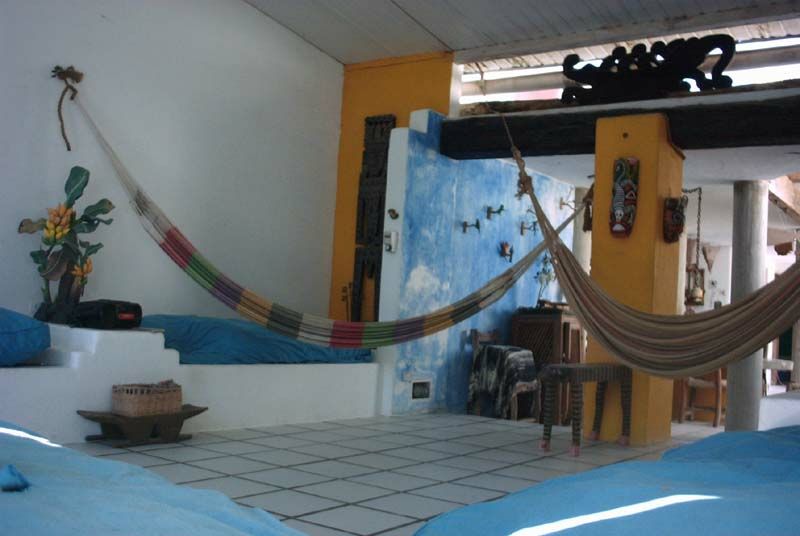 Reservation Phones
(212) 578-39-22 / 0800-HOTELES / 0800-468-35-37
Description
Description
This was the first hostel in the island that has a terrace. Facing the sea, it is located at the Gran Roque, 20 meters off-shore. The house was designed by Jorge Stever, a German architect and sculptor who has given his artistic touch to every single detail in the house. It is a Mediterranean style house, designed in a way that allows constant ventilation and helps to create an airy home. It has an interior garden where you will be delighted by Josefina\\\'s mutant sculptures in union with cactuses and tropical flowers. The house offers a cozy living room with two hammocks and six comfortable studio couches where you can relax anytime specially after a sunny day at the beach.
The terrace is the observatory of the stunning and moving sunrises and sunsets of the island and the overwhelming nocturnal skies of the Caribbean. Because we want to offer you privacy and an exclusive service the house has just two comfortable bedrooms, one of them with a double bed and the other one with two. Each room has its private bath.
Josefina and Juan
During your stay we will be your hosts and we guarantee to our guests a peaceful and a harmonious atmosphere, pleasant music, exquisite food and a touch of art everywhere.
Josefina is a sculptor, she loves art. Her pieces of art search an energetic balance of stones from different parts of the world.
Juan\\\'s food will make you discover unexpected sensations and flavors that you have never experienced before. Exotic and tasty are the two best qualities that characterize the inimitable style of this charming cook who will give you the opportunity to taste delectable dishes like fish with a combination of vegetables and fruits that will immediately catch your eyes and will whet your appetite.
But that is not all. From the quiet home we can take you to the most exciting rides by ground, air and sea, including below sea level activities. We will have such a wonderful time that you will not want to leave us.
Services
Credit card
Checks
Fan
Restaurant
Bar
Packages

Hotels

Air Tickets
Search for Tourism Packages
Ingrese el nombre del hotel o la ciudad:
Partners Hotels recommended